When your parents start to age, it is often hard to see how much mobility and cognitive capabilities they start to lose. As their child, you want them to retain as much independence as possible while still remaining safe. If you have a senior parent, make sure they stay safe by ensuring their home is equipped with everything they need.
Check out these tips for creating a safe home for your senior parent and talk to us about how we can help you with stairlifts for seniors in Staten Island.
Create A Safer Bathroom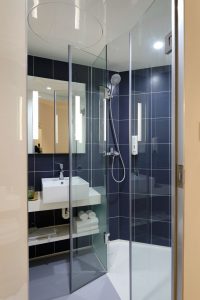 One room that can be extremely dangerous to the elderly is the bathroom. In the bathroom, falls are more likely to occur due to the wet floors and tricky navigation required. If your senior parent is losing mobility, make sure you focus on creating a safer bathroom for them.
To start with, many seniors benefit from a walk-in shower. Stepping into a tub and over the edge can be too difficult for those who are less mobile. You can also add a shower chair so that they have a place to rest if they are unable to stand for long periods of time.
Make Sure Doorways Are Wide Enough
If your senior parent uses a wheelchair or walker, take the time to inspect the width of their home's doorways. If you notice that any of the doorways are a tight fit, consider investing in widening the space. Tight doorways can make it difficult for your parent to navigate their home and can lead to tripping and consequent falls.
Add Railings Throughout The Property
Another way you can ensure your parent's home is easier for them to navigate as they age is by adding railings throughout the property. From the front walkway to the back porch, make sure there are adequate railings for them to use as extra support. If they have existing railings, inspect them to make sure they are in quality condition.
Install A Stairlift
If your parent uses a wheelchair or struggles to climb the stairs in their home, a stairlift from Sansbury Medical can be the perfect solution. A stairlift will allow your loved one to continue to use their entire home without the fear of falling on their stairs. Navigating stairs can become increasingly difficult for the elderly, which makes the installation of a stairlift a great investment for the future. Ask us about fitting a stairlift for straight, curved, or vertical staircases.

Make Regular Visits
One of the best ways you can ensure your loved one stays safe in their home is to check up on them frequently. If they have a caretaker that helps them with daily tasks, a quick drop-in can help you determine if the caretaker is doing their job. Regular visits will not only allow you to make sure everything is running smoothly in their home, it will also give your senior parent the peace of mind that someone is always nearby to help. If you don't live in the area, utilize phone calls to see how they are doing. Even a quick 10-minute call can go a long way in reassuring your parent that they are cared for.
If you are working on creating a safe home for your senior parent, consider the installation of a stairlift. Our team can help you pick out the perfect model for their specific needs. Browse our options online and get a quote today from the top rated stairlift manufacturer in Staten Island.